WE'RE All About Good Food & GOOD COMPANY
Tantalise your taste buds with our authentic Greek dishes made from fresh, high-quality, locally sourced produce.
Greek live music every Friday and Saturday night.
The Best Greek Restaurant in the Bayside
Courier Mail Best of Brisbane 2021: Voted second-best Brisbane Greek Restaurant
Greek Restaurant Dining &Hospitality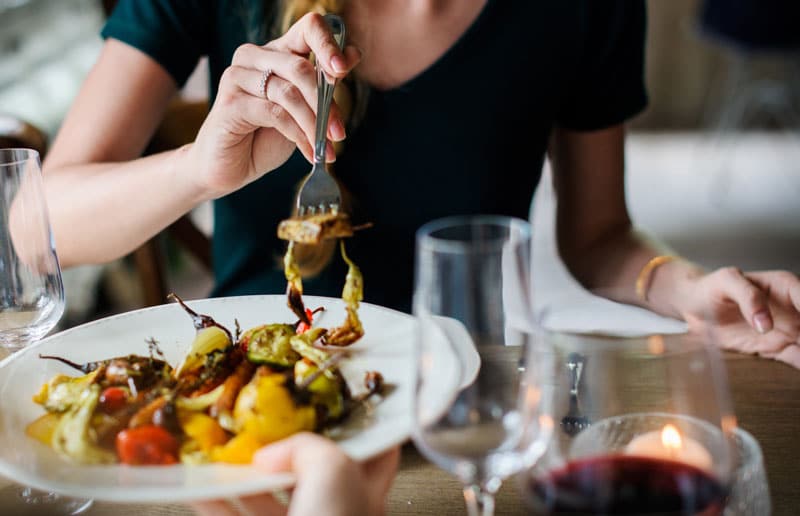 DELICIOUS GREEK FOOD & WINE
Our Recipes made with Fresh Local Ingredients
Looking for a Brisbane Greek Restaurant?
Our menu is filled with Greek dishes that have their own story, that are inspired from all our experiences and our love of food. From the traditional home-style recipes handed down generations, to well-known favourites, and modern representations of Greek food. They are all expertly executed by our talented team of chefs that bring enjoyment to your belly, heart and soul. 
Our bar offers all the usual favourites and also our very own selection of red and white wines produced from our own local family winery – Paradine Estate Winery. 
Together with our friendly serving staff and managers, our hospitality ambassadors will ensure you have a great dining experience with us. 
HOST YOUR EVENT WITH US
Enjoy mingling with your guests, we'll take care of the rest
Memorable moments with friends and family are usually shared over a delicious Greek meal. Satisfied tummies and a room filled with stories and laughter make a great lasting experience.
Let us host your event at whether for a celebration, for business or a just a get together. We'll ensure you can relax and enjoy the night. For all enquiries, please use our contact form below.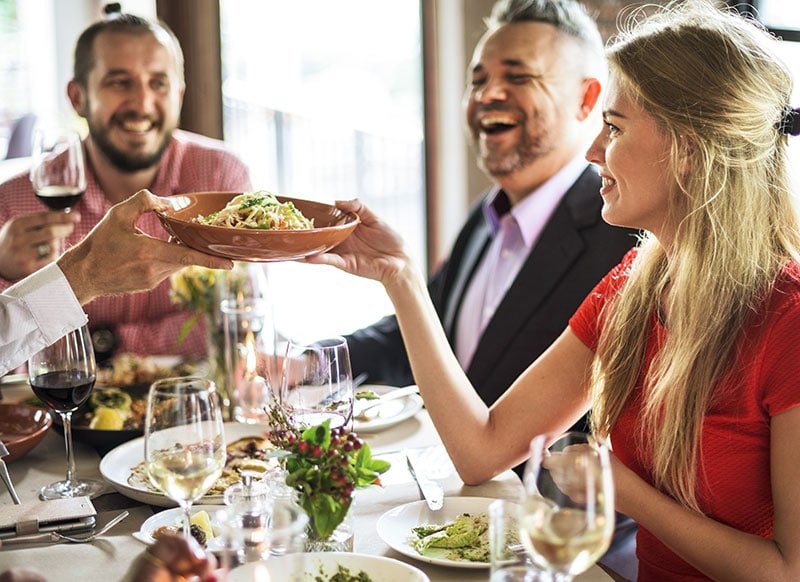 Quality GREEK Food
Serving delicious Greek food in Brisbane to tantilise your tastebuds.

GREEK Chef
Greek Chefs cooking your favourite Greek traditional and modern dishes.

GREEK Service
Enjoy our friendly and fun Greek hospitality. They'll take care of you while you're dining with us.

GREEK Live Music
Take in exciting atmosphere with live Greek music playing as you dine in our restaurant.
11:30 AM – 2:30 PM (Lunch)
5 PM – 9:00 PM (Dinner)

Greek Live Music
Every Friday and Saturday night
BYO cake is not available, but we can make a memorable dessert platter that suits all guests for you. Let us know in your booking.
Seating is also limited due to restrictions – please book early to secure a table.
Friday and Saturday night we have a 5:30 and 7:30 seating.
Please enter which you would like in the booking time field.
Your booking is not confirmed until you receive a confirmation via email or phone. If your booking time is within 24 hours, please call us to confirm if a table is available for you.